Contact Mason Health Centre to schedule a consultation with our team
Welcome to Mason Health Centre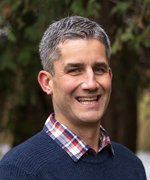 Mason Health Centre has been providing chiropractic and rehabilitation services in Hamilton, Ontario, for more than thirty years. Boasting superior chiropractic, orthotic and bracing services, over the years we have evolved into a full-service health centre, including massage therapy and laser therapy. We provide service in rehabilitation, WSIB, as well as motor vehicle accidents. Dr. Michael Hamilton has gathered the best professionals in all service areas.

Remedy, Relaxation & Relief is Here
Dr. Michael Hamilton is a professional chiropractor in Hamilton who offers optimal health care to all of his patients. When you meet with Dr. Hamilton,  he will take a complete history on your health and lifestyle, diagnose the problem you are suffering from and develop an effective treatment plan.
Education & Treatment for all your Chiropractic and Health Related Needs.
Leave us a review on Google
Danielle Silva

The staff here are very friendly and accommodating. There's parking available and curbside public transit. I'm completely confident in Dr. Hamilton's skills as a Chiropractor. It's obvious he's enthusiastic about his work and his high energy is contagious. I feel like he's genuinely interested in my well-being and his attention to detail shows in my immediate and long-lasting relief. Affordably priced, and worth every penny.
Jonathan Barrett

I recently transferred to Mason Health and received an assessment and treatment from Dr Michael Hamilton. I have been receiving treatment from Dr Hamilton for around eight years and can tell you that you will find Dr. Hamilton to be extremely caring and dedicated to treating his patients. I will always recommend my family and friends, you are in good hands here.
Erin Brewer

Dr Hamilton is an absolutely amazing man and chiropractor! I had gotten into a car accident 2 years ago and he truly made my body feel better then ever before! I never had been to a chiropractor before and always got massages but combining both really helped and I would never look back! I keep up with my every 2 week cracks! My body has never felt so good! So friendly and they accommodate your every need! I recommend 100%!
Jamie Huinink

Dr. Hamilton is an amazing chiropractor that has lead me to want to choose the same career path. He is very friendly and is obviously passionate about his job. His treatment methods are very hands on and he has been able to help me with a lot of my sports injuries. I would definitely recommend him to family and friends.
Sawyer

Dr. Hamilton is passionate and professional about his work. The staff are very friendly and I'm always seen quickly.
Joey LaCivita

My thanks and appreciation go to Dr. Hamilton and the rest of the healthcare professionals over at Mason Health Centre. After a skilled and accurate assessment was completed Dr. Hamilton began my treatment and I can definitely say that my back pain has significantly improved. I have recommended family and would again!
Please complete this form, print and fax to 289-246-9031 or give to your client to bring to their appointment with us. Alternatively, you can save the form and email it to
info@masonhealthcentre.ca
.
Book an Appointment with Linda on:
Tuesday & Thursday: 10 am – 8 pm,
Friday: 10 am – 3 pm
Book an Appointment with Leah on:
Tuesday: 5 pm – 8 pm
Wednesday: 9 am – 5 pm
Friday: 9 am – 3 pm
Saturday: 8 am – 3 pm